BDCMINISTRIES
Greetings dear friends,
I'm Bruce Collins. I am an evangelist and teacher of the Bible. I became a child of God by faith in the person and work of the Lord Jesus Christ on November 24, 1963 and have tried to serve the Lord in various capacities since then. I am presently a self-employed minister of the Gospel. I do not work for an organization but I try to serve the Lord in the best way that I can wherever He leads. That means that my wife and I have our financial needs met by the Lord as we do not have a salary from any church or organization. We believe that the Gospel is free so we have never made a charge for our services.
I am available for Bible studies, conferences, Gospel meetings, children's meetings and camp work. I have traveled throughout much of the United States and Canada in my service for the Lord. My wife helps me, and we attend the Bethany Bible Chapel in Cedar Falls, Iowa. They have encouraged us by commending us for this work.
My wife, Geneva and I live in Waterloo, Iowa. We have four children. One of them is married and has provided us with two grandchildren.
This web site has a weekly meditation that I hope will encourage you. It has links to literature and organizations that I think are helpful. You can also listen to my weekly radio program here.
Yours because of Calvary,
Bruce Collins
3828 Memory Lane
Waterloo, IA 50701-9351
319.230.9140
collinsbd@hotmail.com
INDEX:
If you would like to read a classic Gospel Tract called GOD'S WAY OF SALVATION go here
For another classic Gospel Tract called God is Satisfied! Are You go here
For Important Personal Scriptures go here
For an open letter to my friends and neighbors go here
For the story of how I was saved go here
For the story of how my wife was saved go here
For the story of Merlyn VandeKrol–You Have About a Year to live! (a friend who died from cancer) go here
For the Rest of the Story–Merlyn's Wife Karen go here
For answers to questions that I have been asked go here
For a women's perspective on head coverings go here
For a manual on how to preach the Gospel that has been used with camp counselors go here
For an OVERVIEW OF THE BIBLE AND SOME PRINCIPLES OF BIBLICAL INTERPRETATION go here
For a PROPHETIC CHART go here
For a published article on FAITh, What is it? go here
For the story of the George Street Evangelist go to George Street
For links to other helpful websites go here
For the On-Line Blue Letter Bible go here
For the On-Line Bible Studies Tool go here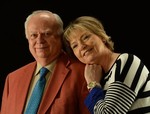 FOR THOU HAST DELIVERED MY SOUL FROM DEATH
My Personal Story (November 24, 1963)
The scriptures tell us that "God commendeth His love toward us, in that, while we were yet sinners, Christ died for us." (Romans 5:8) Thus, those of us who are saved (or born again) have been blessed through the death of another. In my case this was especially true since the death of President Kennedy brought me to that place of repentance where 1 was able to see that through the death of Christ I was saved. How could I help but believe that? Here's how it happened:
My early teaching from the scriptures was received around the kitchen table since we generally read a chapter from the Bible as a family at least once a day. My father would usually comment on what we had read and then we would pray. Although I didn't enjoy these sessions, I did learn that God is going to cast unconverted sinners into Hell when they die and that this is a place of torment. (See Luke 16) I also learned enough about Bible prophecy, particularly as it relates to the Jewish people, to believe that the things written in the Bible are the Word of God. As a result, I always wanted to be saved; and, when I was young, I used to think that by the time I was in my late teens I would be looking back at this mysterious thing called the new birth (John 3) or "getting saved" as most Christians termed the experience.
Time went on; however, I didn't get saved as I had anticipated. After finishing high school, I enrolled at our local Junior College in Mason City, Iowa, and kept myself busy studying as well as working for a local CPA firm. During my second year at the Junior College, I began to get concerned about missing our family Bible reading sessions. Realizing that I would soon be leaving home which was my one contact with the Gospel at that time, I began trying to read and pray on my own, but I didn't seem to get very far.
After graduation from the Junior College, I did leave home to go to the University of Iowa in Iowa City. Since one of my older brothers was already attending the University, we began rooming together in an off-campus double room. During my first few months in Iowa City, we spent many week-end evenings discussing scriptural things, since we were both unsaved but concerned about our salvation. We also attended some meetings of a small group of Christians in Marion, Iowa, where the Gospel was preached. Things might have gone on this way forever if God had not intervened with those solemn events that occurred on November 22, 1963.
I was in a business course when I first heard that President Kennedy had been assassinated. When I left that classroom, I found that the news was true, and two things began to bother me. The first was that once President Kennedy was shot he had not had an "eleventh hour" chance to get right with God. I had always thought that if worse came to worse and I was dying, I would certainly try to believe since that was the way one was supposed to get saved. (I don't know why I hadn't tried it before if it was going to work when I died.) However, I could see that if I had been President Kennedy, I would have been in Hell. The second thing that bothered me was that the Bible told of "perilous times" in the last days. (II Timothy 3:1-5) Thus, I could see that I needed to get things settled with God.
That evening we went to a meeting at Marion which was primarily for Christians; however, the speaker advised those of us who weren't saved to go home and read Ephesians 2 until we got saved. Although the next day I should have been studying for two important exams, I tried to follow the speaker's advice. As I read Ephesians 2, I knew that I had walked according to the course of this world (v. 2) and I knew that I had at times had my "conversation" in the lusts of the flesh (v. 3). I tried "to believe" but was not satisfied that I was saved. After having spent most of the afternoon trying to get the matter settled, Ephesians 2:8 seemed to fix itself on me. "For by grace are ye saved through faith; and that not of yourselves." I realized that after noon that I couldn't give myself the assurance of salvation.
Even though I couldn't seem "to believe" or "have faith", I knew that the scriptures tell us to strive to enter in (Luke 13:24); therefore, I continued to read Gospel papers and the Bible. I even searched my brother's desk for tracts that he had collected; however, I didn't talk to him or anyone else that weekend about my concern. I remember one tract in particular. The little paper was called "Heaven or Hell for Eternity -- Which?" In it this statement was made, "Will no pang of deep remorse be shot into your heart as Satan taunts you (in Hell) saying, 'Was there no Redeemer to be found on Earth?' " I knew there was a Redeemer, yet I couldn't be sure He was mine since I still wasn't ready to just receive what the Lord had provided.
That Sunday afternoon was frustrating. I had not gotten the matter of my soul's salvation settled, although I had tried all weekend. In addition, I was not prepared for the two exams scheduled for the next week. Since I had read everything that was available to me, I decided to start studying, not knowing what else to do. I figured I would probably never get the matter settled. However, just before I started to study, I thumbed through a pamphlet that I had read before called God's Way of Salvation by Alex Marshall. I hadn't read it that afternoon because I didn't think it would help me. As I hurried through it, bold print on the second to the last page caught my eye which said, "God says I am saved, and it must be true." These were the words uttered by a young convert on the night he found peace according to the pamphlet. I continued reading the section and also saw these words, "If, therefore, you really believe on Him who bore the wrath and curse for you,

you have God's word for it that you are saved."

As I read these words, I suddenly realized that the same Bible that told me I was a sinner on my way to Hell also told me that Christ had died to save me from that Hell. Of course, I believed these things or I wouldn't have been concerned about them. For the first time I rested on what God said about Christ. No longer was I concerned about getting saved since I was saved through what Christ had done and I knew it.

So that Sunday afternoon, November 24, 1963, when all hope was lost, I passed from death unto life. (John 5:24)
A postscript should be added to this story. Because of President Kennedy's assassination both exams were postponed. I was able to study for them later and received good grades on both of them. God means it when he says, "Seek ye first the kingdom of God and his righteousness." (Matthew 6:33)
For the wages of sin is death; but the gift of God is eternal life through Jesus Christ our Lord." (Romans 6:23)
For more information or for a spiritual discussion contact:
319-230-9140 or email collinsbd@hotmail.com
Meditation for the week of November 22, 2020
For Archived Radio Programs go here
For Archived Meditations go here
THREE MUSTS:
Do not marvel that I said to you, 'You must be born again.' (John 3:7 NKJV)
And as Moses lifted up the serpent in the wilderness, even so must the Son of Man be lifted up, that whoever believes in Him should not perish but have eternal life. (John 3:14-15 NKJV)
Nor is there salvation in any other, for there is no other name under heaven given among men by which we must be saved."
(Acts 4:12 NKJV)