BDCMINISTRIES
Greetings dear friends,
I'm Bruce Collins. I am an evangelist and teacher of the Bible. I became a child of God by faith in the person and work of the Lord Jesus Christ on November 24, 1963 and have tried to serve the Lord in various capacities since then. I am presently a self-employed minister of the Gospel. I do not work for an organization but I try to serve the Lord in the best way that I can wherever He leads. That means that my wife and I have our financial needs met by the Lord as we do not have a salary from any church or organization. We believe that the Gospel is free so we have never made a charge for our services.
I am available for Bible studies, conferences, Gospel meetings, children's meetings and camp work. I have traveled throughout much of the United States and Canada in my service for the Lord. My wife helps me, and we attend the Bethany Bible Chapel in Cedar Falls, Iowa. They have encouraged us by commending us for this work.
My wife, Geneva and I live in Waterloo, Iowa. We have four children. One of them is married and has provided us with two grandchildren.
This web site has a weekly meditation that I hope will encourage you. It has links to literature and organizations that I think are helpful. You can also listen to my weekly radio program here.
Yours because of Calvary,
Bruce Collins
3828 Memory Lane
Waterloo, IA 50701-9351
319.230.9140
collinsbd@hotmail.com
INDEX:
If you would like to read a classic Gospel Tract called GOD'S WAY OF SALVATION go here
For another classic Gospel Tract called God is Satisfied! Are You go here
For Important Personal Scriptures go here
For an open letter to my friends and neighbors go here
For the story of how I was saved go here
For the story of how my wife was saved go here
For the story of Merlyn VandeKrol–You Have About a Year to live! (a friend who died from cancer) go here
For the Rest of the Story–Merlyn's Wife Karen go here
For answers to questions that I have been asked go here
For a women's perspective on head coverings go here
For a manual on how to preach the Gospel that has been used with camp counselors go here
For an OVERVIEW OF THE BIBLE AND SOME PRINCIPLES OF BIBLICAL INTERPRETATION go here
For a PROPHETIC CHART go here
For a published article on FAITh, What is it? go here
For the story of the George Street Evangelist go to George Street
For links to other helpful websites go here
For the On-Line Blue Letter Bible go here
For the On-Line Bible Studies Tool go here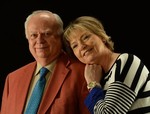 When All Else Fails, Read the Instructions
Judges 17:6 NKJV — In those days there was no king in Israel; everyone did what was right in his own eyes.
Judges 21:25 NKJV — In those days there was no king in Israel; everyone did what was right in his own eyes.
Proverbs 14:12 and 16:25 NKJV — There is a way that seems right to a man, But its end is the way of death.
The Need for Instructions
I had a father-in-law who never read the instructions. He never needed to read them. He could always get whatever he was putting together, put together and he never had a lot of nuts and bolts left over. Now me, I need the instructions and when they have been written by our foreign friends, sometimes I still have a lot of nuts and bolts left over. However, the few times I have tried to get along without the instructions, I have had to take things apart and start over.
Because we don't think like God, we all need instructions when it comes to pleasing Him. In Isaiah 55:8-9, the Lord says,"For My thoughts are not your thoughts, nor are your ways My ways," says the LORD. "For as the heavens are higher than the earth, So are My ways higher than your ways,And My thoughts than your thoughts.
Unfortunately
Many people think they know what pleases God without reading the instructions. In most cases, they are pleasing themselves rather than God. Israel had a set of instructions and they were supposed to "lay up these words of mine in your heart and in your soul, and bind them as a sign on your hand, and they shall be as frontlets between your eyes. You shall teach them to your children, speaking of them when you sit in your house, when you walk by the way, when you lie down, and when you rise up. And you shall write them on the doorposts of your house and on your gates (Deuteronomy 11:18-20)." So apparently, the children of Israel did not do this. At one point they were surprised to find a copy of the law when they were cleansing the temple. The word of God had been lost in the house of God. (See 2 Kings 22).
In Judges 17, doing what they thought was right without checking the instructions, led a Levite to take the position of a priest for which he was not qualified. He became a hireling and left a smaller parish for a larger one and ultimately led the tribe of Dan into idolatry from which they never recovered. In Judges 21, the Benjamites committed a very immoral act which caused a civil war and ultimately left the tribe of Benjamin with only 600 fighting men.
New Testament
In John 5:39-40 the Lord says "You search the Scriptures, for in them

you think

you have eternal life; and these are they which testify of Me. "But you are not willing to come to Me that you may have life." I keep wondering if the worship of the Lord today is at all like the pattern that the Lord has given us in His word. The idea that shepherds can be hired like the Levite was in Judges 17, is foreign to the Scriptures. We need to get back to teaching people how to become Christians before we teach them how to act like Christians. I wish people were as vocal about their Lord as they are about their political leaders.
There are a lot of things we might get wrong in our understanding of prophecy and in our understanding of moral truth and in our understanding of church ceremonies, but we don't dare get the truth of the

new birth

wrong. The Lord says "Most assuredly, I say to you, unless one is born again, he cannot see the kingdom of God (John 3:3)." This is not an area where everyone can do that which is right in his own eyes.
Meditation for the week of October 18, 2020
For Archived Radio Programs go here
For Archived Meditations go here
THREE MUSTS:
Do not marvel that I said to you, 'You must be born again.' (John 3:7 NKJV)
And as Moses lifted up the serpent in the wilderness, even so must the Son of Man be lifted up, that whoever believes in Him should not perish but have eternal life. (John 3:14-15 NKJV)
Nor is there salvation in any other, for there is no other name under heaven given among men by which we must be saved."
(Acts 4:12 NKJV)