BDCMINISTRIES
Greetings dear friends,
I'm Bruce Collins. I am an evangelist and teacher of the Bible. I became a child of God by faith in the person and work of the Lord Jesus Christ on November 24, 1963 and have tried to serve the Lord in various capacities since then. I am presently a self-employed minister of the Gospel. I do not work for an organization but I try to serve the Lord in the best way that I can wherever He leads. That means that my wife and I have our financial needs met by the Lord as we do not have a salary from any church or organization. We believe that the Gospel is free so we have never made a charge for our services.
I am available for Bible studies, conferences, Gospel meetings, children's meetings and camp work. I have traveled throughout much of the United States and Canada in my service for the Lord. My wife helps me, and we attend the Bethany Bible Chapel in Cedar Falls, Iowa. They have encouraged us by commending us for this work.
My wife, Geneva and I live in Waterloo, Iowa. We have four children. One of them is married and has provided us with two grandchildren.
This web site has a weekly meditation that I hope will encourage you. It has links to literature and organizations that I think are helpful. You can also listen to my weekly radio program here.
Yours because of Calvary,
Bruce Collins
3828 Memory Lane
Waterloo, IA 50701-9351
319.230.9140
collinsbd@hotmail.com
INDEX:
If you would like to read a classic Gospel Tract called GOD'S WAY OF SALVATION go here
For another classic Gospel Tract called God is Satisfied! Are You go here
For Important Personal Scriptures go here
For an open letter to my friends and neighbors go here
For the story of how I was saved go here
For the story of how my wife was saved go here
For the story of Merlyn VandeKrol–You Have About a Year to live! (a friend who died from cancer) go here
For the Rest of the Story–Merlyn's Wife Karen go here
For answers to questions that I have been asked go here
For a women's perspective on head coverings go here
For a manual on how to preach the Gospel that has been used with camp counselors go here
For an OVERVIEW OF THE BIBLE AND SOME PRINCIPLES OF BIBLICAL INTERPRETATION go here
For a PROPHETIC CHART go here
For a published article on FAITh, What is it? go here
For the story of the George Street Evangelist go to George Street
For links to other helpful websites go here
For the On-Line Blue Letter Bible go here
For the On-Line Bible Studies Tool go here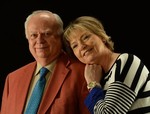 Futility of their mind
This I say, therefore, and testify in the Lord, that you should no longer walk as the rest of the Gentiles walk, in the futility of their mind, having their understanding darkened, being alienated from the life of God, because of the ignorance that is in them, because of the blindness of their heart; who, being past feeling, have given themselves over to lewdness, to work all uncleanness with greediness. (Ephesians 4:17-19 NKJV)
What is the Futily or vanity of the Mind?
The Contemporary English Version is fairly blunt. It says, "As a follower of the Lord, I order you to stop living like stupid, godless people." Notice, the people who walk in the futility or emptiness or vanity or pointlessness of their minds have also developed hostility toward the life of God. Notice that they are ignorant because of the blindness or hardness of their hearts. They don't want to be confused with the facts because their minds are already made up. This leads to a lack of empathy or sympathy for others. Because of this mind set, they give themselves over to immorality and greed.
This probably describes many people in the so-called developed nations today.
Christians should not Walk This Way
Christians are not saved by how they walk but by whom they believe. However, if we really believe in Christ, we should want to use Him as our mentor and example. His thinking was so much different than ours. When He was reviled, he rivaled not again. We would normally want to get even. He allowed Himself to be bullied. He didn't come to kill but to be killed, and He knew that was His destiny when He came into this world. I realize the day is coming when those who have rejected Him will be subject to His wrath, but that day is not now.
Truth is the Cornerstone of a Righteous Life
The Lord never lied. It is impossible for Him to lie according to Hebrews 6:18. He is the way the truth and the life according to John 14:6. This is in contrast to the devil. The Lord says of him, "You are of your father the devil, and the desires of your father you want to do. He was a murderer from the beginning, and does not stand in the truth, because there is no truth in him. When he speaks a lie, he speaks from his own resources, for he is a liar and the father of it
(John 8:44 NKJV)." He is a murderer and a liar and yet people listen to his lies. How can that be? I do not know!
A Dismal Day verses an Eternal Vacation
I am looking out a window on a very dismal gray day. It is raining for which I should be thankful since I have to drive later, and rain is better than snow. But yet I feel depressed. What is the point of trying to do right in this life when those who lie and cheat seem to be the ones who prosper? The rich and powerful are seldom held accountable. Why tell people to trust in the Lord if that is going to make them the object of ridicule and persecution? The apostles were told to take up their crosses and follow the Lord and most of them did and died the death of a martyr. Why should we choose that life? Because this life is not the end, it is just the beginning. I need to keep reminding myself of the promise found in Hebrews: "FOR YET A LITTLE WHILE, AND HE WHO IS COMING WILL COME AND WILL NOT TARRY (Hebrews 10:37 NKJV)."
When the Lord comes, we who have prepared by trusting the Lord now will have the ultimate vacation. The temperature will be right, I suspect there will always be a cool breeze, there will be no more death nor darkness. We will live in the midst of beauty and of good company and probably of good food. And the nice part is that our vacation will never end. Today may be dismal but today is only twenty-four hours, but the glorious eternal day is forever. And there is still room enough for some more to get their ticket punched and to come along.
Meditation for the week of December 1, 2019
For Archived Radio Programs go here
For Archived Meditations go here
THREE MUSTS:
Do not marvel that I said to you, 'You must be born again.' (John 3:7 NKJV)
And as Moses lifted up the serpent in the wilderness, even so must the Son of Man be lifted up, that whoever believes in Him should not perish but have eternal life. (John 3:14-15 NKJV)
Nor is there salvation in any other, for there is no other name under heaven given among men by which we must be saved."
(Acts 4:12 NKJV)